Mike's Deli #1 - Cold
Bold Cajun turkey, Pepper Jack cheese on squaw with lettuce, tomato, onion, jalapenos, pickles with honey mustard and mayonnaise. Avocado Additional.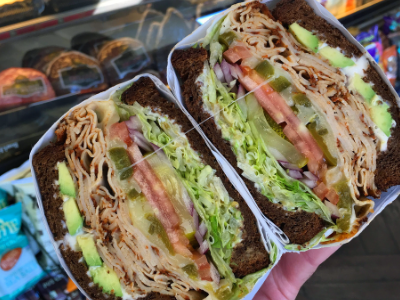 click to enlarge
Options
Ingredients
Extras
Order online for takeout: Mike's Deli #1 - Cold from Mike's Deli - DTLA. Serving the best Sandwiches, Wraps, Wings & More in Los Angeles, CA.