Italian Submarine - Cold
Mortadella, hot butt cappi, sandwich style pepperoni, Genoa salami and Provolone cheese with lettuce, tomato, onion, pickle, mustard, mayonnaise and Italian dressing.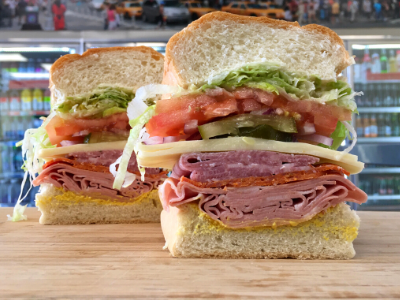 click to enlarge
Options
Ingredients
Extras
Order online for takeout: Italian Submarine - Cold from Mike's Deli - DTLA. Serving the best Sandwiches, Wraps, Wings & More in Los Angeles, CA.